---

All POS terminals are free for 3 months
Request your free statement evaluation today!
We guarantee that we will save you money.
We just need a copy of your statement.
We are here to save our valued customers money.
ATMSCANADA in association with CPOS Canada. Recently ranked the 45th fastest growing company in Canada (2020) with an A+ rating with the BBB, CPOS is Canada's Choice of Payment Processing and merchant services for integrated point of sale solutions.
CPOS provides complete online and POS solutions for small to medium-sized merchants servicing more than 3,000 businesses across Canada and processing more than $500 million in debit and credit card transactions annually.
They believe in empowering merchants with the tools needed to grow their business, from terminal solutions to online mobile & virtual payments, from gift & loyalty card programs to online ordering platforms (restaurants) …. and so much more.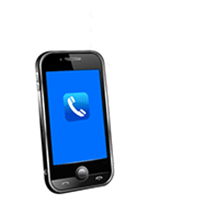 ---
Merchant POS Debit services explained
Poynt Sales Video from Poynt Co on Vimeo.
NO CONTRACTS AND
NO CANCELLATIONS FEES
Take advantage of the LOWEST credit and debit rates in the industry with CPOS PRICE MATCH GUARANTEE, as well as a fast and easy approval process.
Have your merchant account approved within hours and your terminal shipped (free) and/or your online store ready to start accepting cards.
Need help – their customer service team is available around the clock to help with anything that you need!
---
DESKTOP TERMINAL
First Data / 4G Clover Flex
LTE / Wifi mobile terminal
$45 per month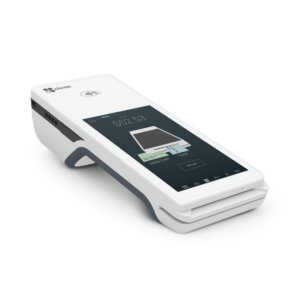 Pricing:
One time setup $50
Terminal rental starting at $0 per month!
 Admin $5 and PCI $7.95 fees = $12.95 a month
All credit cards at Cost + 0.25% + $0.10
Interac Debit at just 5 cents
If renting a terminal — can cancel at any time. If lease to own, cannot cancel but own the terminal after 4 years of lease (payments stop after 4 years).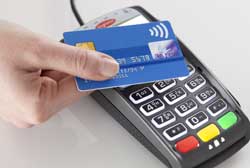 High-Speed
Credit & Debit POS Terminals
LIMITED OFFER!!!
WIRELESS TERMINAL
Ingenico iwl250
3G wireless long-range
$0 per month for the life of the terminal
(Regular price $30/mth)
Pricing: CPOS GUARANTEES the LOWEST credit and debit rates in the industry with their PRICE MATCH GUARANTEE program.
Qualify today and lock in your guarantee!
Wired, Bluetooth & Wireless
Start Accepting


Month-to-Month Rental
Built For Lightning Fast Transaction Times CPOS offers a No contract month-to-month rental empowering you to upgrade, downgrade, exchange and return your POS terminal penalty-free. You can also own your terminal through outright purchase or leasing programs made available to you.
Fast & Reliable
Countertop POS Systems
Ingenico Desk5000
Wired Desktop terminal
$30/mth
The industry standard for counter-top payment terminals, offering a sleek and compact design.
Can be integrated to work with your existing POS software, and accepts all transaction methods including chip & pin as well as tap.
Process all major cards
Auto Dial Back up
Easy to use & customer friendly
Wireless Payment Processing
Be ready anywhere and anytime to take payment, whether in your store, at your home, or on the go.
Perfect for bars, restaurants, spas, & salons, Independent Contractors
Reliable & Fast Transactions
Cost-effective & fully supported
Supports magstrip, chip card, and contactless payments
Built-in receipt printer
---
Elavon – Ingenico Desk5000
wired desktop terminal
$30 per month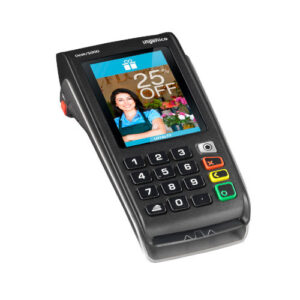 Elavon / Poynt Smart Terminal
3G / Wifi / POS Terminal
$40 per month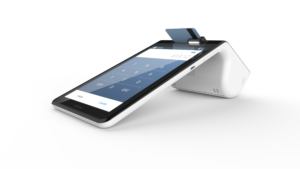 First Data / 4G Clover Flex
LTE / Wifi mobile terminal
$45 per month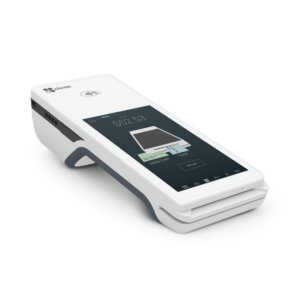 Elavon – Ingenico Move5000
4G / LTE / wifi wireless long-range terminal
$45 per month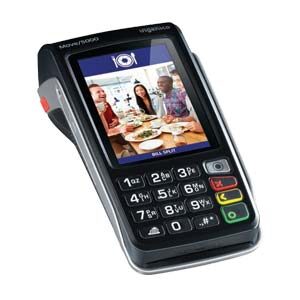 First Data – Clover Mini
LIMITED OFFER!!!
 LTE / wifi – Smart Terminal POS
$50 per month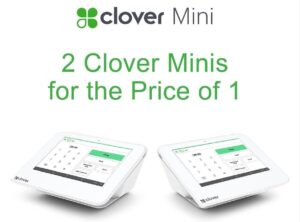 First Data – Clover Station Pro – POS
Retail / Quick Service Restaurant
$2500 + $40 per month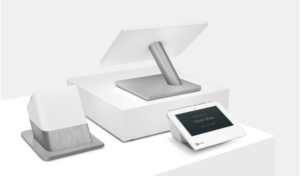 Elavon – Talech Elo Station
MEV Certified – Restaurant / Retail / Salon Spa – POS
Online Ordering –
$1500 + $90 per month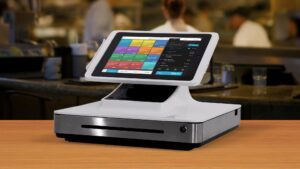 Payment Processing For E-commerce
Looking for an all-in-one virtual terminal and online payment solution?
Accept Visa, Mastercard, AmEx, Visa Debit and MasterCard Debit seamlessly on your website with Canadas best online payment platform – the Converge Virtual Terminal!
Get ahead of the competition with a reliable, affordable, and user-friendly e-commerce payment processing solution.
Qualify today!
24/7 technical support from CPOS
Canada's lowest transaction fees
Integrated payment solutions
POS Debit card machine
---
One-stop Shop for All Your Processing Needs

Merchant Account
All CPOS terminals come with a merchant account. A merchant account is needed to process Visa, MasterCard, and Interac Debit transactions.

Interac Debit
Interac Debit processing is an integral part of all of our POS terminals. All of our debit machines are the latest generation and EMV chip ready for the utmost in security.

24/7 Customer and Technical Support
Convenient and effective 24/7 Customer and Technical Support, based in the U.S. Go ahead, test it out AT 514-886-2999 . If not able to remotely fix the terminal, then a replacement terminal is sent overnight.

Cost + Pricing for All – BIG and small
Big or small, we offer fairness for all. Cost+ Pricing is the most transparent pricing of all. Formerly, was only available to largest merchants, chain stores, corporations. Now, we brought it to Canada to serve all — BIG and small. It offers significant cost savings and transparency.

Daily Bank Deposits – FREE
Free daily bank deposits. Your money in your bank account the following business day. We are bank-neutral, be you with a bank or a local credit union, we welcome all. Keep your current bank account.


Call us at:
Customer support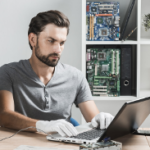 Tech support (24/7/365)
or Text : 514-886-2999 (8h00 – 22h00) 7 days a week